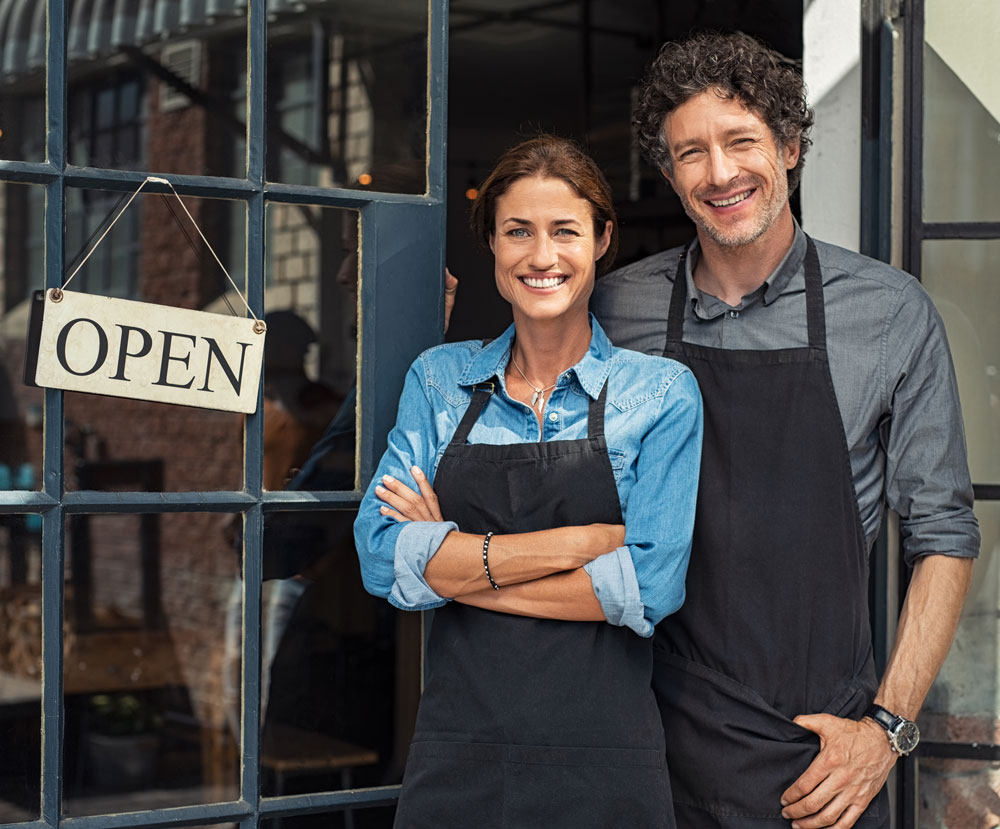 We can arrange both SBA loans and USDA backed loans. We work with both bank and non-bank government preferred lenders.
SBA 7(a) loans are loans that are partially guaranteed by the U.S. Small Business Administration and issued by participating lenders, usually banks.
Because these loans are backed by a federal agency, they can have more flexible terms and lower interest rates than traditional bank loans, making an SBA loan one of the best ways to finance your business.
It can be tough to get a loan from the SBA due to tight lending standards, but with a little know-how, you can maximize your chances.
How do SBA loans work?
When you apply for an SBA loan, you submit your application to the lending institution, and that lender then applies to the SBA for a loan guarantee. That means if you default on the loan, the SBA pays the lender the guaranteed amount. The maximum SBA guarantee is 85% for loans up to $150,000 and 75% for loans greater than $150,000.
The SBA also requires an unconditional personal guarantee from every owner of the business with at least a 20% ownership stake. This guarantee puts you and your personal assets on the hook for payments if your business can't make them.
Once approved, your lender is responsible for closing the loan and disbursing the loan proceeds. You repay the lender directly, usually on a monthly basis.
SBA loans can be used for many reasons, such as starting your business, managing expenses (think inventory and payroll), expanding your operations or increasing your safety net.
What types of SBA loans are there?
The 7(a) loan program continues to be the SBA's primary way of providing financial assistance to small businesses, but there are other types of SBA loans, each with its own terms and conditions.
Program: 7(a)
SBA's flagship loan program
Loan Size: Up to $5 million
Lender: Banks, credit unions, specialized lenders
Purpose: To fund working capital, expansion and equipment purchases
Program: 504 loan
Loan Size: Up to $5.5 million
Lender: A combination of traditional lenders like banks and Certified Development Companies (CDC)
Purpose: To fund long-term, fixed assets like land, machinery and facilities
Program: Microloans
Loan Size: Up to $50,000
Lender: Community-based nonprofits
Purpose: To fund working capital, inventory, supplies, equipment and machinery Who We Serve
We help customers that are unable to obtain conventional financing. Read about the types of business we serve to see if we're the right fit for you.

About Us
We offer an efficient process with open and honest communication. Our team has over 40 years of experience funding customers with non-bank lending products.

FAQs
Have questions about the process? Visit our FAQ page to read about what to expect, and learn the differences between working with us and a bank.